Learn How to register your will in New Jersey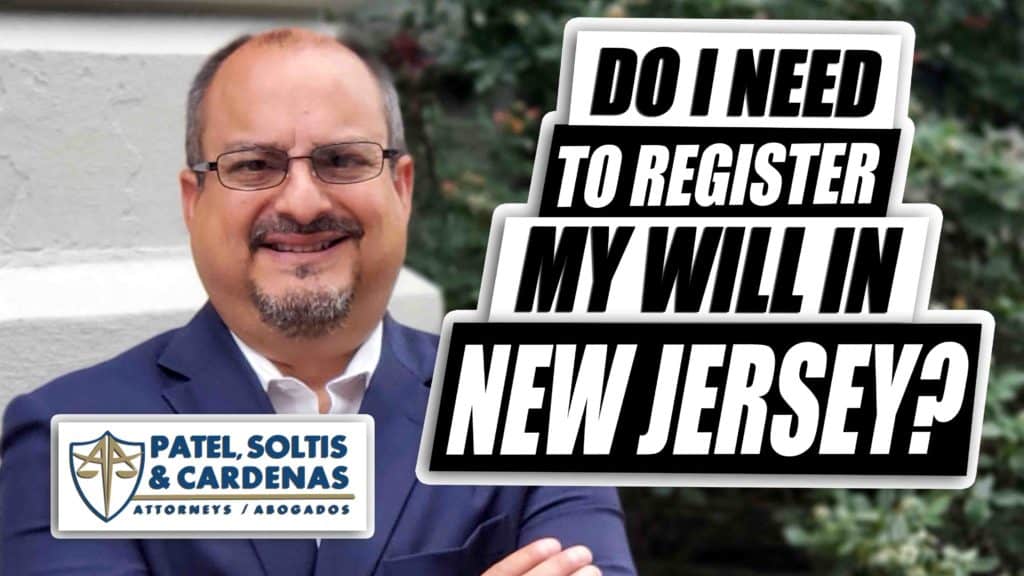 Let us use are 30 years of experience to help with your Probate Issue
Please fill out the form and we will get back to you shortly.
Do I Need to Register My Will in New Jersey?
Many times, when a person dies in New Jersey, family members may ask whether the person's Last Will and Testament is recorded anywhere. In most instances, a Will is not recorded while a person is living.
As an attorney, I do not recommend recording the actual Will while a person is living. The single most important reason not to record a person's Will is because of confidentiality and privacy concerns. When a person records a Will, they unnecessarily disclose matters pertaining to their private estate plan. This includes who are their beneficiaries, who will be their Executor, who will be appointed as a guardian for their children, and what are their intentions regarding final disposition (cremation or burial). (How probate works in New Jersey) 
In addition, recording a Will poses a challenge in the event the Will is later amended or replaced. If the Codicil (amendment) or new Will is not recorded properly, confusion may result as to what were the person's last intentions. This can result in needless and expensive litigation between heirs. (NJ Estate Planning issues.)
One caution should be noted on this issue: when a person dies resident in New Jersey, the law requires that the person in possession of an original Will deposit the person's Will with the Surrogate's office in the county where the person resided. This allows interested parties to be informed of the existence of the Will in case probate is necessary. (NJ Probate FAQs)
Finally, New Jersey does have a Will Registry (not every state has one). Since September 2005, the Office of the Secretary of State maintains a Will Registry wherein a testator (the person making the will) or her/his attorney, may register with the Will Registry Program which contains basic information about a will. (N.J.S.A. 3B:3-2.1).
As mentioned before, this does not register the actual Will, it just registers basic information about the will such as testator's name, address, date and place of birth, date of will, executor's name, and location of the will. Also, for privacy reasons, only "interested persons" such as children, spouses, fiduciaries, creditors, etc. may search the Will Registry Program. See (N.J.S.A. 3B:3-2.1(d)) for a more comprehensive list. However, only Executors and Fiduciaries will be given the location of the Will.
Registering a will is entirely voluntary and not registering the will with the NJ Office of the Secretary of State does not have any effect on the validity of the will.
https://youtu.be/mtpId7213AM